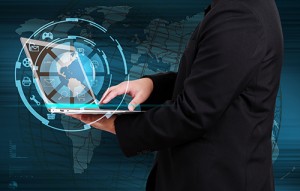 We are a consultancy firm, part of LEITEN group, certified in ISO 9001:2015, with over 20 years of experience providing quality services for the improvement of the small, medium, large and transnational enterprises.
We are a group of Expert Consultants in  Operation Optimization and Productivity, Quality Management, Corporative Governance, Organizational Development and Human Capital, Industrial Safety, Environment, Civil Protection and Information Technology (IT)
Our specialized consultants have extensive knowledge in different sectors, such as: Automotive, Food, Commerce, Government, Services, Manufacturing, Medical Sector.
Goal
To reach our financial solidity targets, that allows the growth of our organization.
Quality Goals:
Meet the project/contract requirements in form, cost and time.
Optimally maintain and use the company's resources, to obtain the maximum benefit of such.
Train better and more qualified persons through an integral, technical and humane development.
Mission
Provide to our clients, consultancy and training in:
Quality management
Operation optimization and productivity (organizational improvement projects)
Corporative Governance
Organizational development and human capital
Safety and health
Civil Protection
Environment
Information Technologies
Offering our clients (manufacturers, services, comerce, services and government) vanguard technological tools that allow our clients to improve their quality, productivity, internal control and profits, giving them the opportunity to have a profitable business.
Our company works with the most qualified consultants, whom are committed to far exceed the expectations of our clients and stakeholders.
Vision
Continue to be the most recognized, trustworthy and profitable consultant firm option for our clients.